Main content starts here, tab to start navigating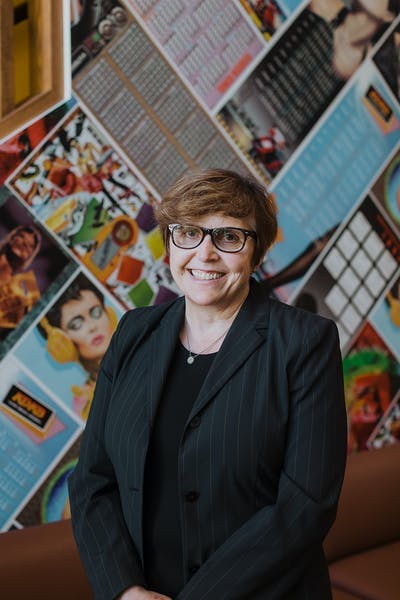 Jami Goldstene
Co-Founder + Customer Relations
Following in the footsteps of her grandfather, Jacob Steiner, who owned cheese shops in Berlin, Tel Aviv, Brooklyn and Southern California, Jami, a former PR and government relations executive, believes the survival of the deli signifies the ongoing perseverance and resilience of the Jewish people.
What is your idea of perfect happiness?
To meet up with my parents, family and friends at L.A.'s Farmer's Market for breakfast at Charlie's
What is your favorite occupation?
Solomon's is by far the best I've ever had. Second favorite job, Executive Director of the American Christmas Tree Association.
Who are your favorite writers?
Julia Child, Jacques Pepin, Marcella Hazan, Joan Nathan, Jeffrey Yoskowitz, Liz Alpern, Yotam Ottolenghi, Claudia Roden, Anthony Bourdain and Joni Mitchell
What is your most treasured possession?
I'm still best friends with my high school buddies decades later and consider my circle of friends, my two much more successful brothers and extended family, my daughter Lily and my husband, James to be my most treasured possessions
What is your motto?
"They tried to kill us, we survived, let's eat."