Main content starts here, tab to start navigating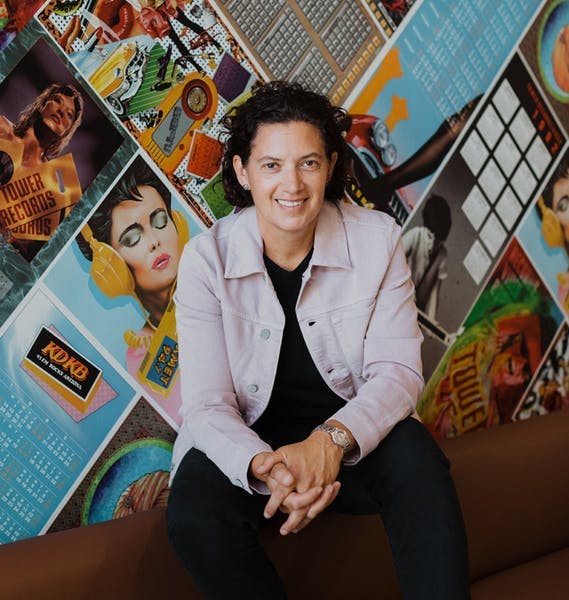 Andrea Lepore
Co-Founder + Managing Director
Raised in an immigrant Italian family of activists, artists, artisans and entrepreneurs, Andrea is a design nerd and wannabe DJ. Graduate of UC Davis and Boston Architectural College, Andrea worked in professional sports including 10 years with the NBA's Kings and WNBA's Monarchs before launching first restaurant brand, HOT ITALIAN, in 2009.
Which living person(s) do you most admire?
Nancy Pelosi and Kelly Bennett
Where would you most like to live? Almost any coastal town in Italy
What do you regard as the lowest depth of misery?
Running out of coffee, pasta, or wine, or not having a dog.
What do you most value in your friends?
Intelligence, integrity, humor and the desire to dance anywhere, anytime.
Who are your favorite writers?
David Sedaris, Thomas Freidman, David Simon, Joan Rivers, Larry David, Wanda Sykes, Janelle Monae, Chrissie Hynde, Tom Petty
What is it that you most dislike?
Intolerance